Stew Leonard's Norwalk Taste of Thanksgiving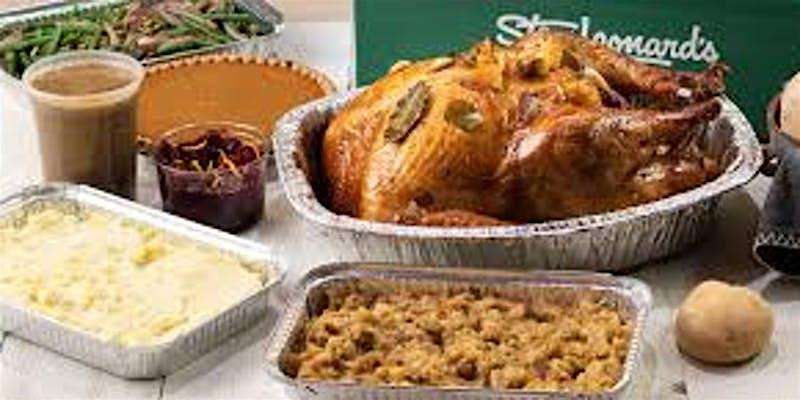 Sunday, November 17th at 11:00 am
Norwalk, CT
Stew Leonard's Taste of Thanksgiving will be held on Saturday, November 16 and Sunday, November 17, 2019 from 11:00 a.m. – 5:00 p.m.
Join Stew Leonard's chefs for a complimentary Taste of Thanksgiving! A cornucopia of sampling stations will be set up at each store, offering customers fresh ideas for their holiday entertaining menus and giving them an opportunity to taste Stew Leonard's most popular Thanksgiving dishes, including:
• Stew Leonard's All-Natural Free-Range Naked turkey, which is free of antibiotics, no added hormones and 100% vegetarian fed. Freshly roasted with Stew Leonard's aromatics inside of the turkey's cavity, infusing it with apple, orange, yellow pepper, red onion, celery, bay leaf and Marsala wine
• Stew Leonard's Gravy, made with fresh herbs
• Mashed Potatoes, whipped with Stew Leonard's fresh milk
• Pumpkin Pie and Apple Pie from Bethy's Bakery, served with Stew's Whipped Cream
• Baked Brie, prepared fresh in our deli
• Stew Leonard's handmade Mozzarella
• Cut Butternut Squash with Stew Leonard's 100% pure Vermont Maple Syrup
• Baby Potatoes in Stew Leonard's Olive Oil with freshly chopped garlic
• Shaved Brussel Sprouts in Stew Leonard's Olive Oil with crispy onions
• Gourmet Stuffed Clams
• Clams Casino
• Sparkling Apple Juice from France
• Stew Leonard's Egg Nog, a Leonard family recipe since 1920!
• Stew Leonard's Apple Cider, first press and using local apples