Hand-Dipped Chocolate Covered Strawberries at Stew Leonard's this Valentine's Day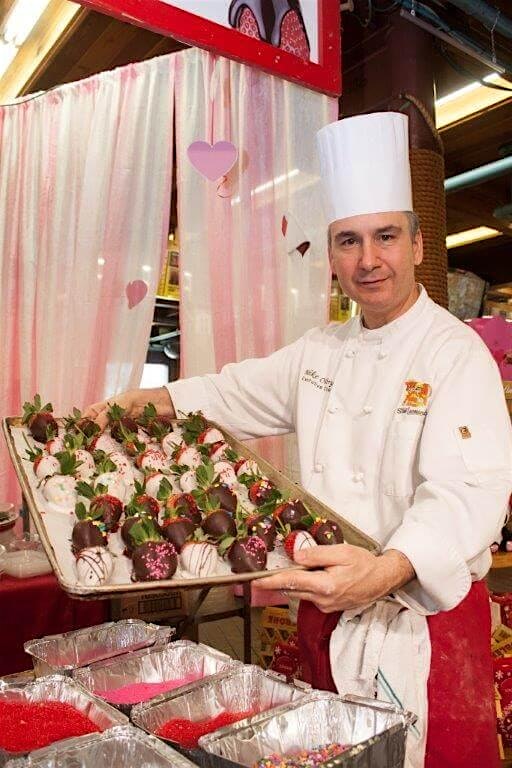 Wednesday, February 13th at 11:00 am
Norwalk
This February, Stew Leonard's chefs will bring back their most popular Valentine's Day treat: fresh, jumbo, long-stemmed strawberries hand-dipped in white and dark Belgian chocolate! 
 Customers can watch our chefs as they hand-dip the strawberries at all six Stew Leonard's locations from Tuesday, February 12 – Thursday, February 14, 2019 from 11 a.m. – 5 p.m. daily.  During this time, the chocolate dipped strawberries are available for $7.99/3 pack, $14.99/6 pack and $24.99/12 pack.
 From bouquets and berries to bakery delights and more, Stew Leonard's also has a selection of sweets and treats that will surely make you swoon.  Stop by any Stew Leonard's to see how our chefs and bakers have put together the perfect ingredients for a fresh and delicious Valentine's Day.