Stew Leonard's of Yonkers Halloween trick or treat breakfast with our characters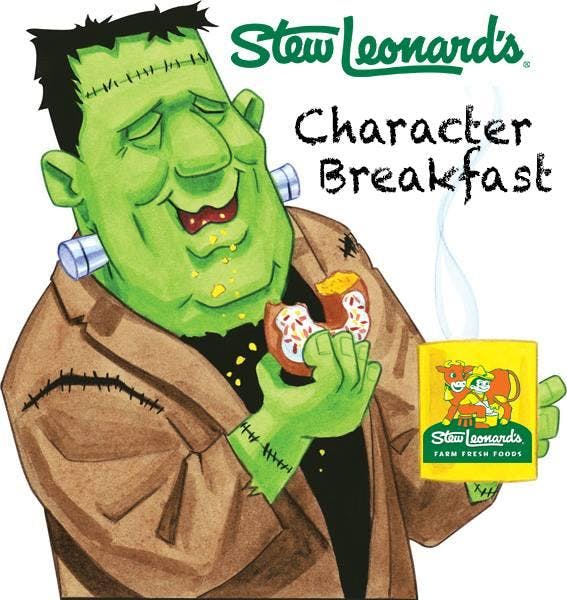 Saturday, October 27th at 10:00 am
Yonkers, NY
On Saturday October 27th and Sunday October 28th, 2018 Stew Leonard's in Yonkers will host a Halloween Breakfast with our most beloved costumed characters including Wow the Cow! There are three seating times at 10:00am, 12:30pm, and 2:00pm. The farm-fresh menu at 10am will feature pancakes, sausage,eggs, homefries,fresh fruit, orange juice, and coffee. At 12:30pm the same breakfast selections from the 10am menu will be served along side pasta and chicken. The 2pm seating will feature a lunch of pasta, chicken, salad, assoeted veggies and dip, finger sandwiches, cookies and assorted drinks. 
Guest ages 12yrs and up tickets cost $14.99 each and guest ages 2yrs-11yrs tickets cost $9.99 each. Tickets will go on sale Monday October 1st, 2018 on a first come, first served basis. 
Please visit Eventbrite.com and search for Stew Leonard's of Yonkers to purchase tickets.