Trunk or Treat at Stews Leonards Norwalk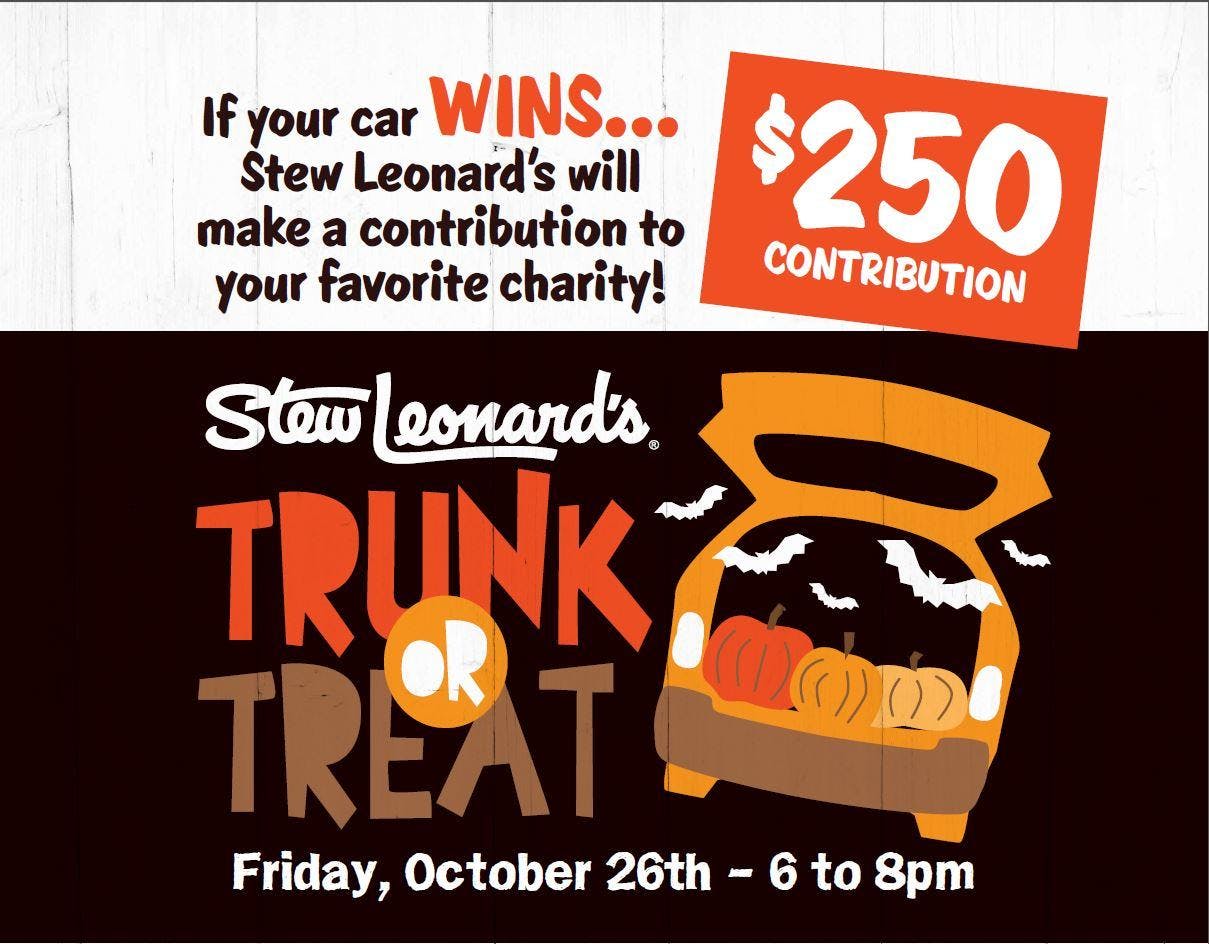 Friday, October 26th at 6:00 pm
Norwalk
*RESERVE YOUR SPOT TODAY!*
IF YOU CAR WINS...STEW LEONARDS WILL MAKE A $250 CONTRIBUTION TO YOUR FAVORITE CHARITY!
36 Spots are available for $5 each. 
Participating Car Details
• Sign-up and decorate your car in a spooky, silly or wacky theme.
• All participating cars must arrive between 5:00 - 5:30 to set up - no vehicles will be moving when children are playing.
• Each participating "trunk" should be prepared with enough candy or party favors for about 100 kids.
* All candy must be store bought and cannot contain nuts of any kind. Ultimately, parents are   responsible for checking their children's candy for allergens. Stew Leonard's cannot guarantee   that all candy will be nut free.
• No cars that are IN the designated parking area will be able to move between 6 and 8pm for the    safety of the children,
* The $180 collected will go towards the $250 charitable contribution made by Stew Leonard's in the winners name. Winners donation choice must be 501(c)(3) Charity.